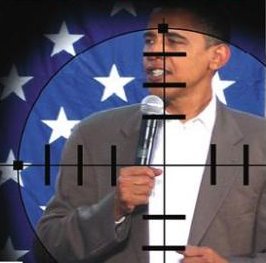 By Nicholas Contompasis
Early reports indicate that twenty of the twenty-two Navy Seals killed today by a Taliban rocket attack on one of our helicopters were part of the assassination hit team that killed Osama bin-Laden.
At this moment Al-Qaeda is dancing in the streets. An eye for an eye and a big black eye for President Obama, again.
What was the Administration thinking by first keeping this unit intact? What was the Administrations thinking, keeping these hero's on the battlefield? What were they thinking? Maybe they weren't!
Historically, heroes are taken off the battlefield to keep them out of harms way, why weren't they? Leaving them on the battlefield sets them up as targets in an old West kind of way. Everyone's gunning for you if your the top gunfighter in town.
There is no doubt that there is a hit on President Obama by Al-Qaeda for assassinating bin-Laden.
Excuse me if I propose the unthinkable. Could it be that our President sacrificed our Navy Seal Team for his own head? Could it be that by allowing Al-Qaeda/Taliban Forces to take out our Navy Seal Team, Obama is off the hook with Al-Qaeda now? Well, could it? Nothing would surprise me these days coming from this President.